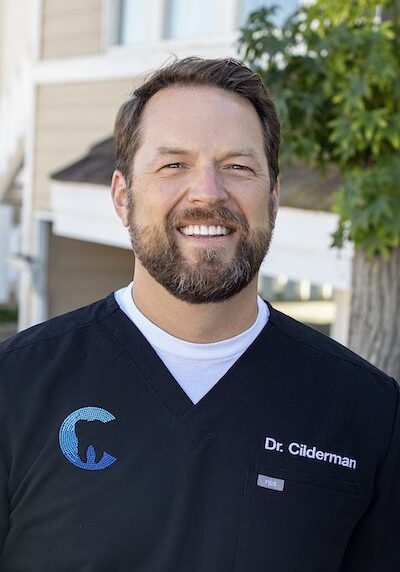 Dr. Cilderman graduated with his Doctor of Dental Surgery degree from Loma Linda University. Prior to that, he earned a Bachelor of Science in chemistry from University of California, Irvine. Since he began practicing dentistry, Dr. Cilderman has attended many continuing education classes, ensuring that his patients receive the most comprehensive and advanced dental care. He is active in Spears Dental Education, one of the leading institutes in dental technology and esthetics. Dr. Cilderman is committed to excellence and strives to provide the latest that science and dentistry has to offer. He meets with a respected team of colleagues frequently to discuss patients' treatment plans and options to insure the best outcome for you, the patient. In addition Dr. Cilderman is a member of the American Dental Association, California Dental Association, and The Orange County Dental Society.
When he isn't creating beautiful smiles, Dr. Cilderman enjoys spending time with his wife and 3 children. He enjoys going to the beach, bike rides, kayaking, snorkeling, playing basketball, and all things outdoors. Dr. Cilderman has also been an active volunteer with the non-profit organization Dental Care for Children going on many trips to Maneadero, Mexico. They provide underprivileged children at orphanages with dental care they otherwise would be without.
Are you ready to get started?